A new report suggests wealthy institutions (in this study, those with over $500m in endowment assets) should spend more from their endowments to help low-income students, but many campus critics say it's not so simple.
I wonder who else is to gain from these assets…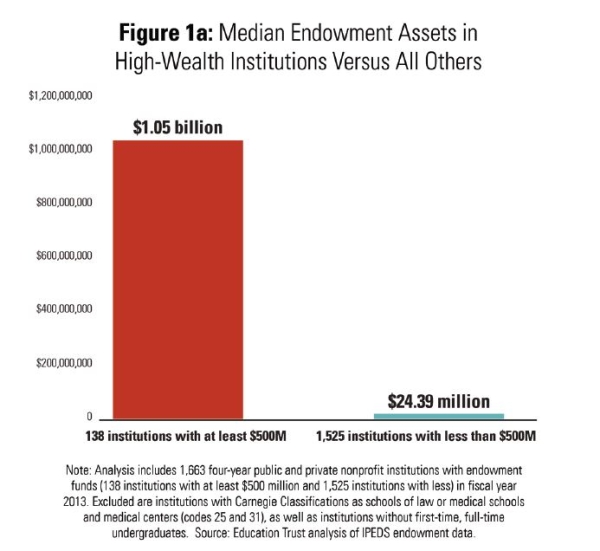 Glimpse Inside the Coffers makes a strong argument, that despite what some leaders at wealthy institutions may say, dedicating more endowment assets toward supporting low-income students is sorely needed and is doable. And in some instances, increasing endowment spending by just a small fraction of a percentage point would generate enough revenue to enroll many more low-income students and reduce the price these students pay.
Read the IHE article here.